Build Your Own Box
Regular price
Sale price
₹ 300
Unit price
per
Sale
Sold out
/ BYOB
Build your own box: You know what mixes you want shaken and served? Choose them in batches of eight to have a cocktail session of your dreams.
Scroll down to build your own pack by adding eight sachets, with at least two different flavours. 
Makes 8 drinks
Calorie Count
JUST 39 CAL | DRINK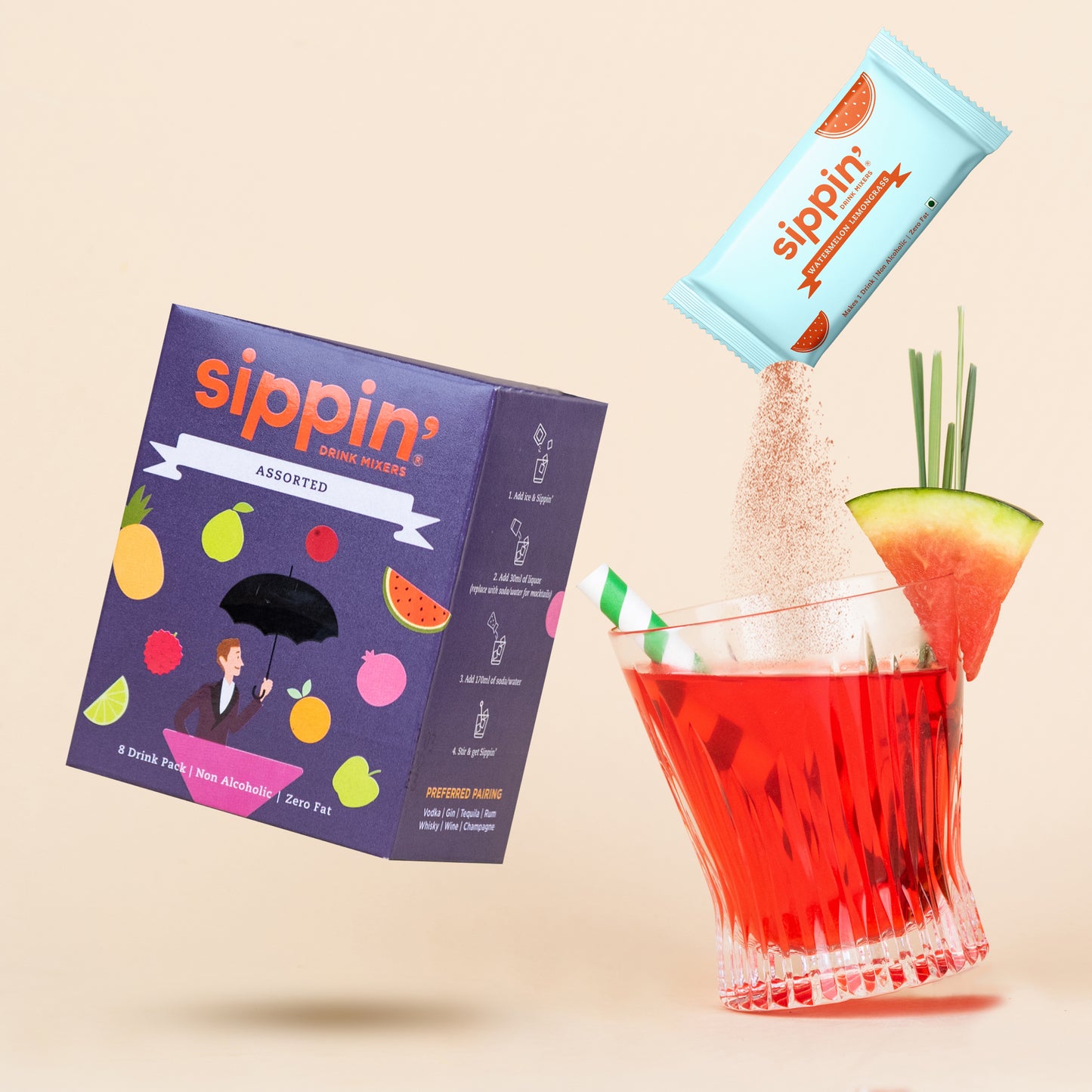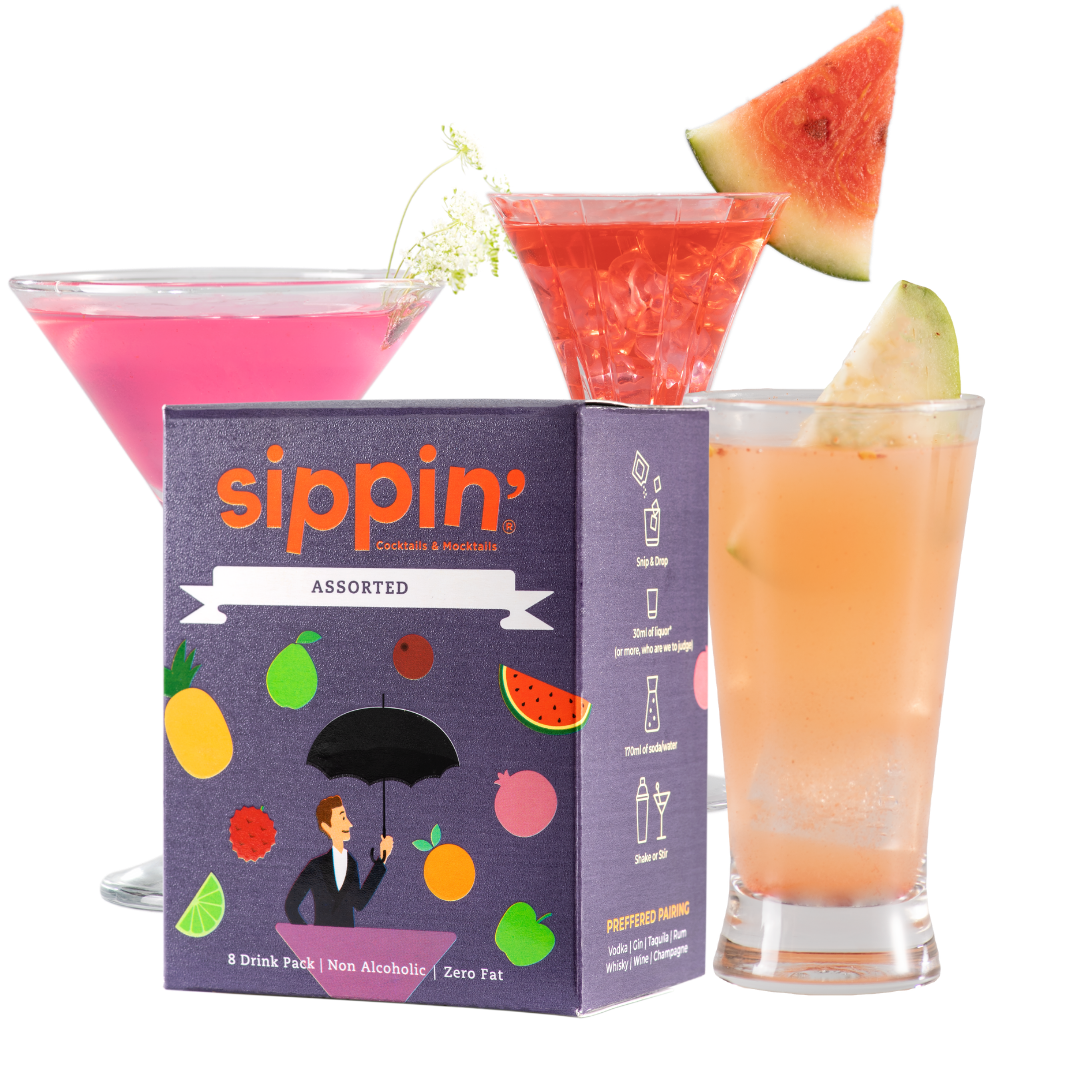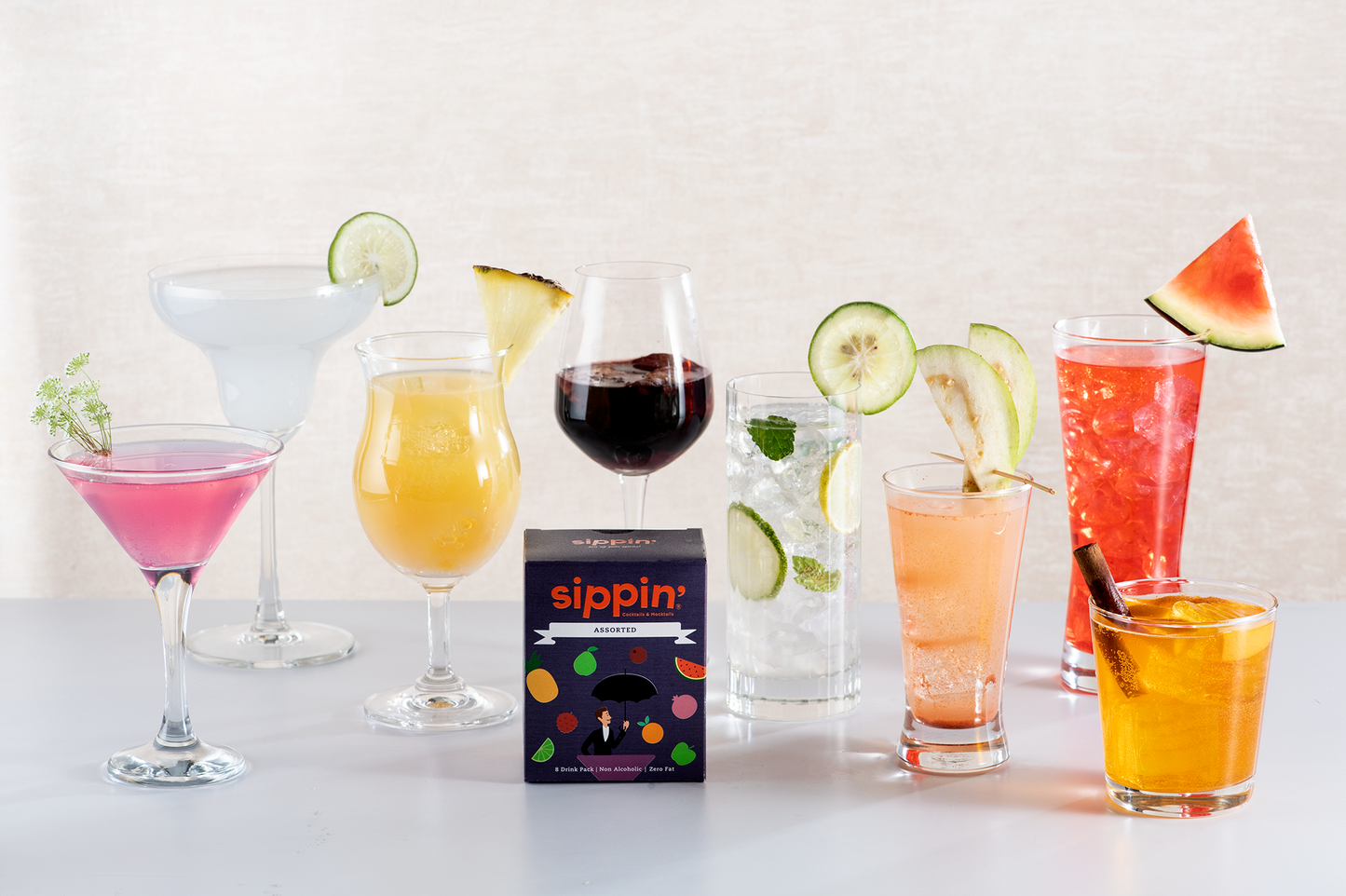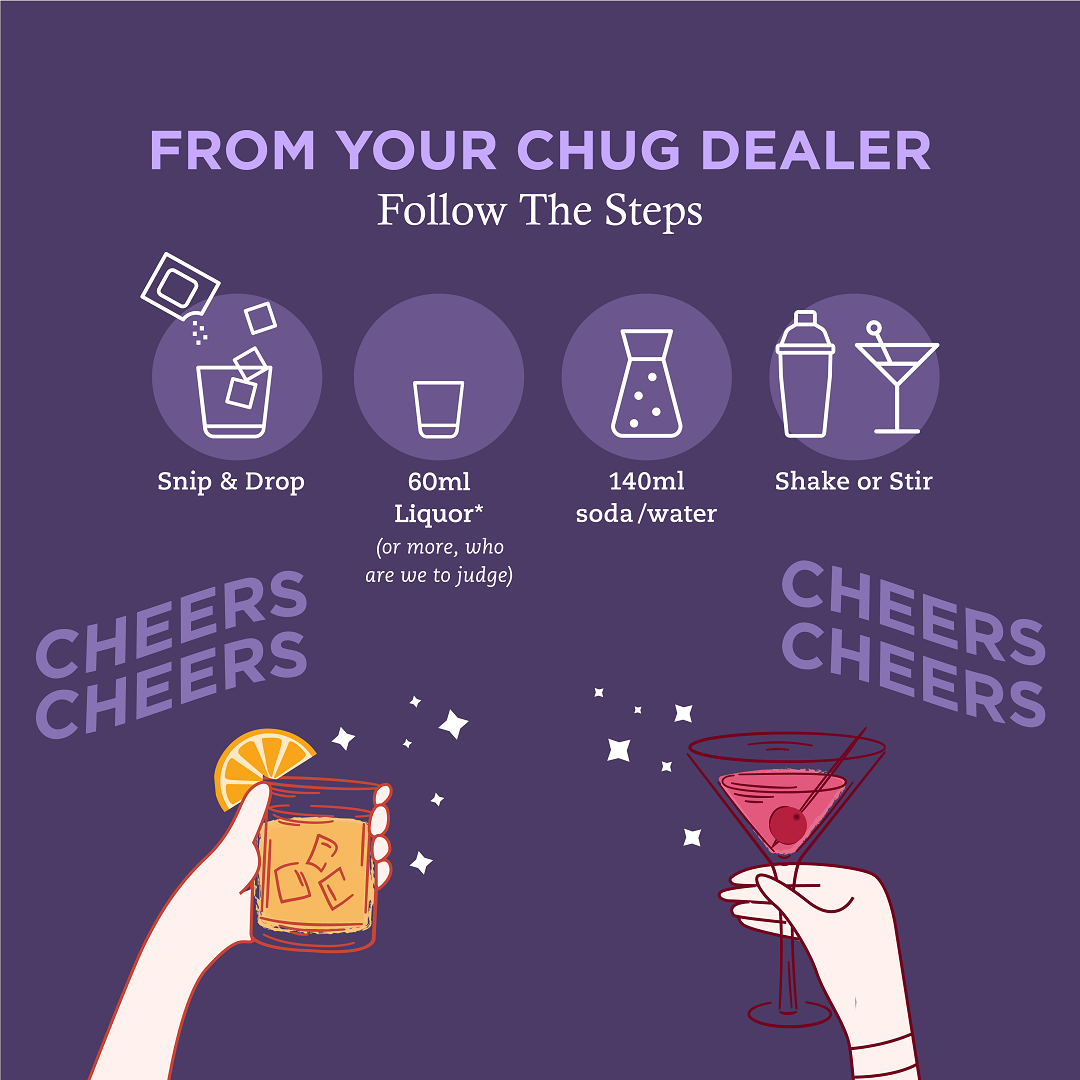 Customise your own assorted box
BUILD YOUR OWN BOX
2
Pour in 1 shot of your fav spirit
(or more, who are we to judge?)
3
Top up with 2 shots of water / soda
2
Top up with 3 shots of water / soda
Build Your Own Box
I am a return buyer . Love your products . Shall be buying some more soon .
Lip Smacking Taste
I loved Gauva and Pinacolada flavores, and one is not enough. Always end up in taking 2. Please come up with Kairi Panna and its fusion receipes. Will buy more.
Nice drink pack
Enjoyed it to the fullest.